AU NATUREL | Introducing Season 4
---
THE SEPT | Abigail Lily Fontaine by Luc Coiffait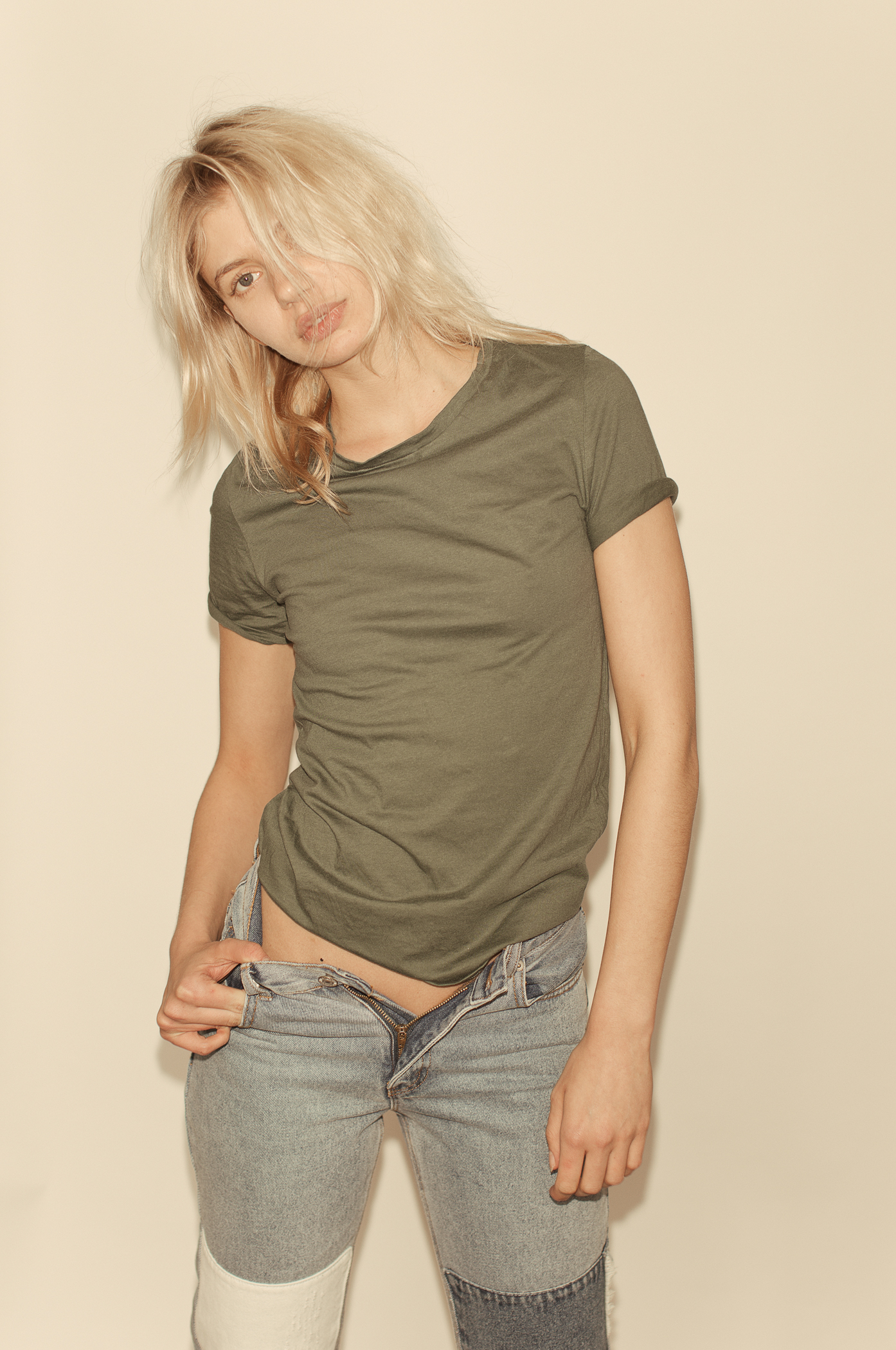 Abigail Lily Fontaine by Luc Coiffait | Shoreditch, London.
Beautiful Abigail wears our classic THE GIGI | CREW TEE. It is distinguished by its soft, indulgent feel and a slightly shrunken, more flattering take on the typical boyfriend fit. Free of unnecessary detail, it features a beautiful neckline and sleeves that are slimmed for a neat and sleek look.
Shop our THE GIGI | CREW TEE
---
THE SEPT | Cora Keegan by Luc Coiffait
Cora Keegan by Luc Coiffait | Brooklyn, New York.
Beautiful Cora wears our hooded sweater which is balancing a masculine cut with feminine details – updated with sleeves a touch longer than most as well as satin inside the hood and pockets. It is perfect to lounge around in and an ideal piece to layer under a jacket when the temperature drops.
Shop our THE CARA | HOODED SWEATER
---
PALM SPRINGS | Desert Vibes
THE SEPT GOES DESERT X.
The Coachella Valley and its desert landscape became the canvas for a curated exhibition of site-specific work by established and emerging artists, whose projects amplify and articulate global and local issues – from climate change to starry skies, from tribal culture and immigration to tourism, gaming, and golf.
Palm Springs, California.
---
Ikebana Albums by ANA KRAS
Ikebana Albums is the new picture book by Ana Kraš – a beautiful compilation of creative snapshots. Accordingly, she didn't just capture a certain aesthetic, but the photos also look as spontaneous as they were probably created.
Ikebana Albums has been published on 192 pages with 180 color photographs by Prestel Verlag.
Shop HERE.
---